The Handlebar Mount is the part of the kit that connects your Power Pack to your bike. It's important that we fit this securely so the Power Pack does not fall during our ride.
Not everyone's handlebars are the same size, which is why our Handlebar Mount comes with 3 different spacers to help achieve the correct fit.

Some handlebars may not require a spacer at all.
To secure Handlebar Mount in place we use 4 screws to tighten the two halves together.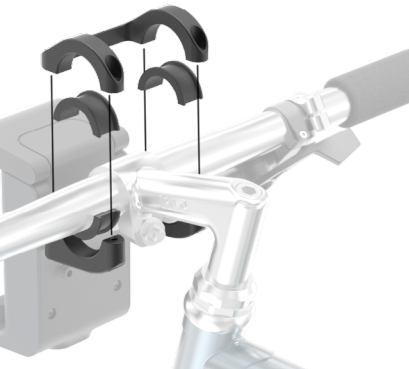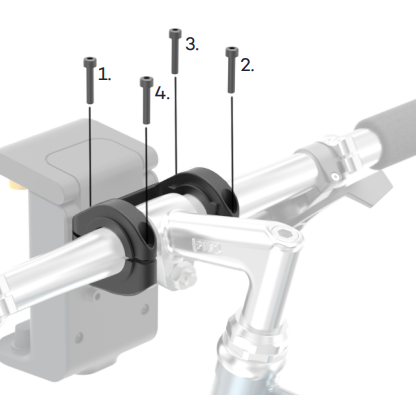 These require a 3mm Allen key to tighten to a force of 5Nm.
What does 3Nm feel like?
Make sure the 4 screws are seated correctly and tightened by hand.
5Nm is finger tight + one turn of the Allen Key until you feel slight resistance.
Another good indicator is to make sure both halves are evening compressed around the handlebars like in the photo below: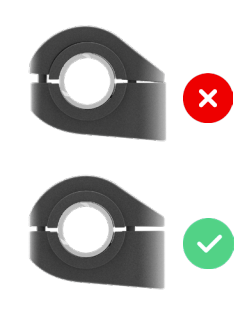 Register Now
To be the first to know our next stock drop is live, don't forget to register to our waitlist here: https://www.swytchbike.com/