In the GO order portal, you will have three Power Pack options to choose from.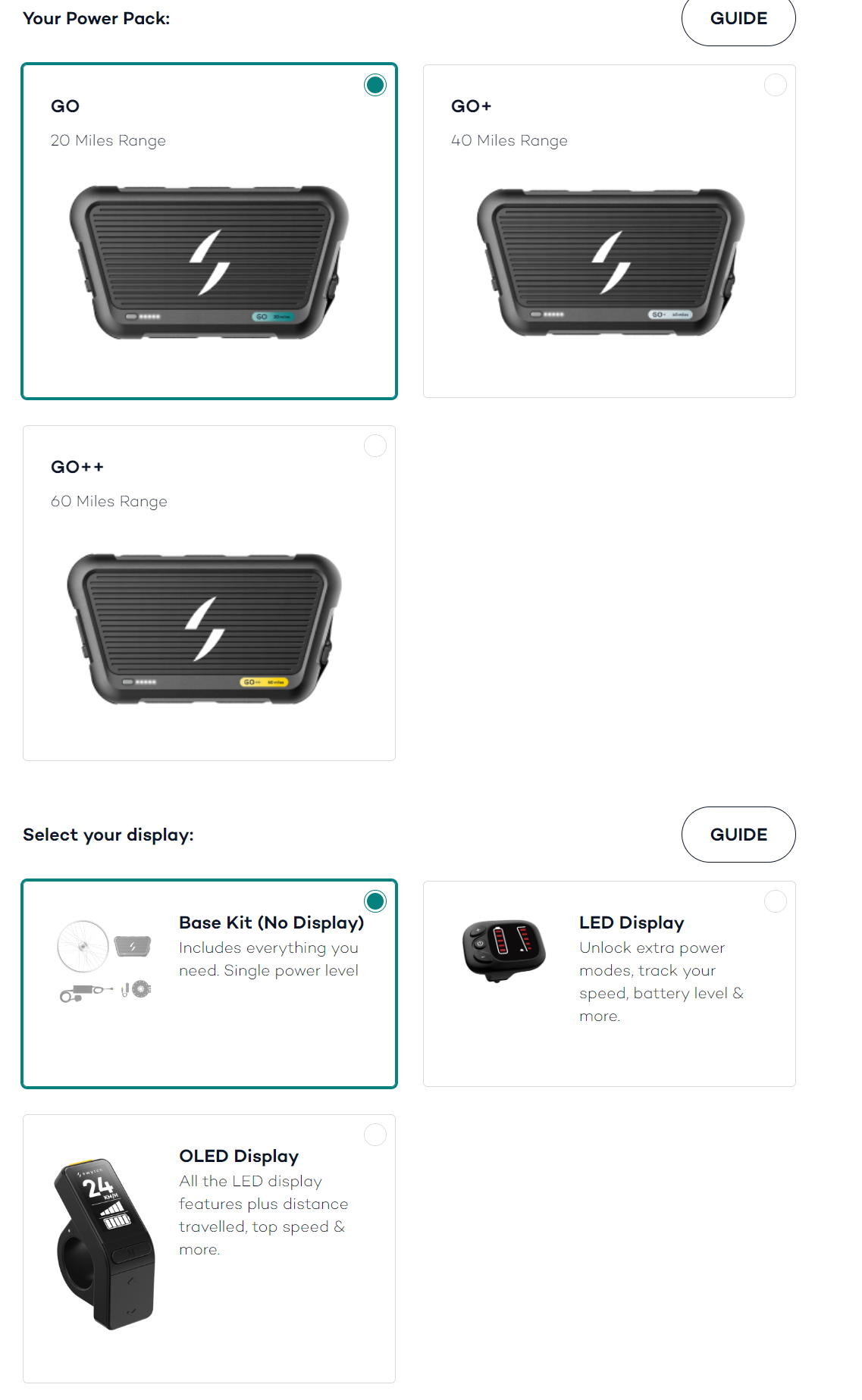 Due to popular demand for even more range, we've launched a new 60-mile (97km) battery option, the GO++. Using the most advanced, high-capacity lithium cells on the market, this Power Pack gives you 50% extra range.
Upgrade your Kit, or add a GO++ as an extra battery in the portal.
Enhanced New 1 Cable System
Integrated, waterproof plug socket
We've also upgraded the connection design of the GO Kit. The new GO Power pack design is now cable-less and features a custom, robust and fully waterproof connection socket, that's easy to connect and disconnect.
New Size
Robust, standardised design
Due to the incredible popularity of the GO+, we've standardised sizing. Despite being the same size, the GO and GO+ will have different weights and different ranges. The extra size on the GO will help to improve the robustness of the design.