Brake sensors are an option add-on accessory that customers can purchase. Without the brake sensors the motor will still turn off a moment after the pedals stop turning or the throttle is disengaged.

Fitting the brake sensors requires the brake cable to be removed and replaced. If this is not done properly then the brakes may not function correctly, which can cause a serious accident. If you are not confident with working on your bike's brakes, then we recommend taking the bike to your local bike shop or bike mechanic help to fit the sensors.
If you're going to attempt to fit the brake sensors with no previous experience with working on brakes, fit only one brake sensor to the rear brake and leave the front brake without a sensor as a backup.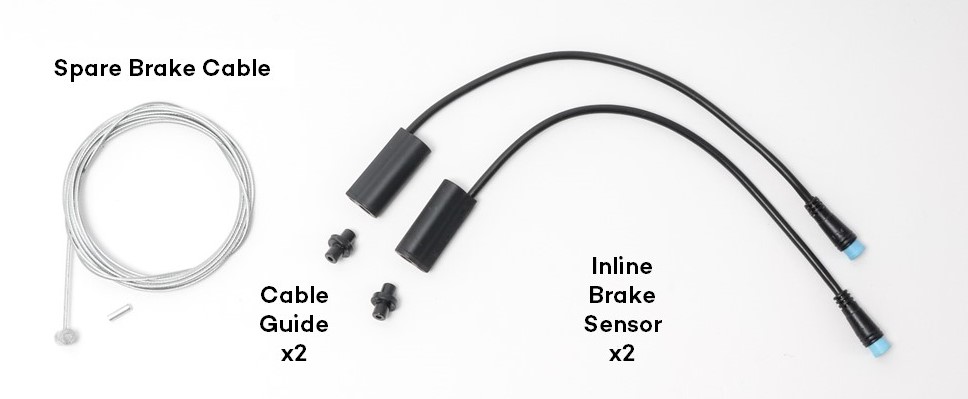 1. Fit the inline brake sensor to the brake cable
a. Thread the cable guide and inline sensor onto the bicycle brake cable
b. The sensor connector should be pointing away from the brake lever

2. Reconnect the brake cable to your brakes
a. If your cable is too short, use the spare provided to fit the rear brake & use your rear brake cable
to replace your front brake cable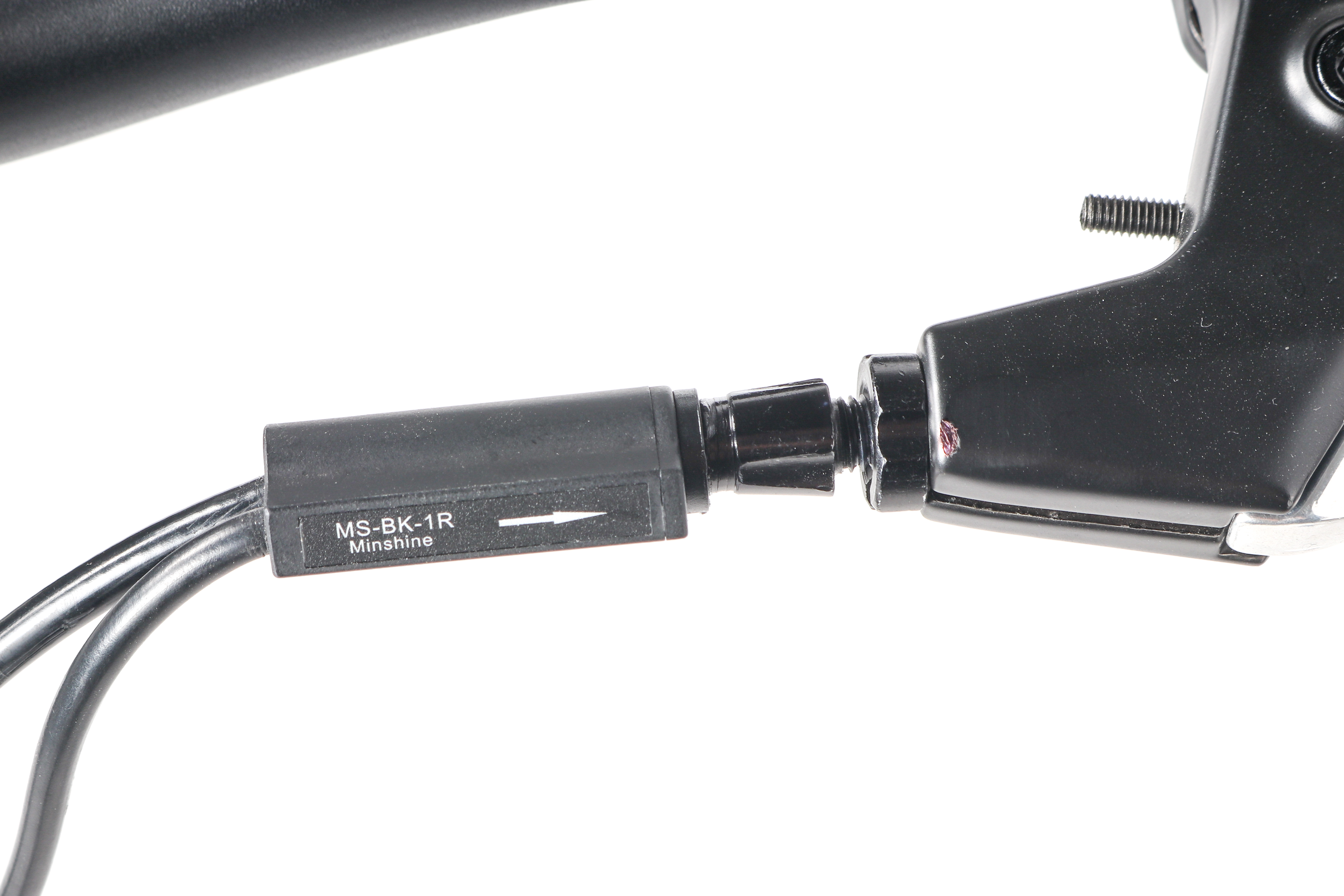 3. Connect the brake sensor to the handlebar bracket
a. Repeat for the other brake
b. Test by turning on the power pack and holding the ▼ button to activate the walk mode and
check the brake sensor stops the motor turning

N.B. You can also assemble the brake sensors onto any point along the brake cable
a. Full instructions here: https://www.pedelecforum.de/forum/index.php?attachments/brakesensor-pdf.62455/