Throttles
All Swytch kits are compatible with the throttle add-ons that we offer as optional extras. We offer both a twist and thumb-controlled throttle which allows you to control the motor wheel without any need for the PAS (Pedal Assist Sensor) system we provide in the kit.
It is worth bearing in mind that while both varieties of throttle work with our kit, shorter handlebar widths, and some brake levers or gear shifting setups may make it hard to find space to fit a throttle. Our thumb throttle is significantly thinner than the twist option and will therefore be a better choice if space is limited.
Please check your local country's regulations. In the UK and many EU countries, throttles are not road-legal and are only appropriate for use on private roads or land.
Twist Throttle:
Fits your handlebars and provides on-demand power at the twist of your wrist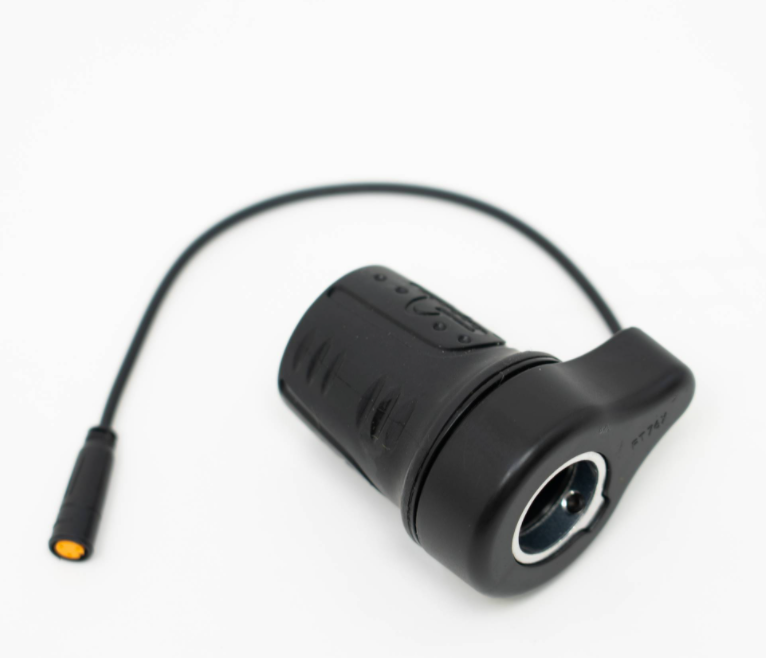 Thumb Throttle:
Provides power using a spring-loaded thumb-lever. We recommended using this for handlebars with limited space.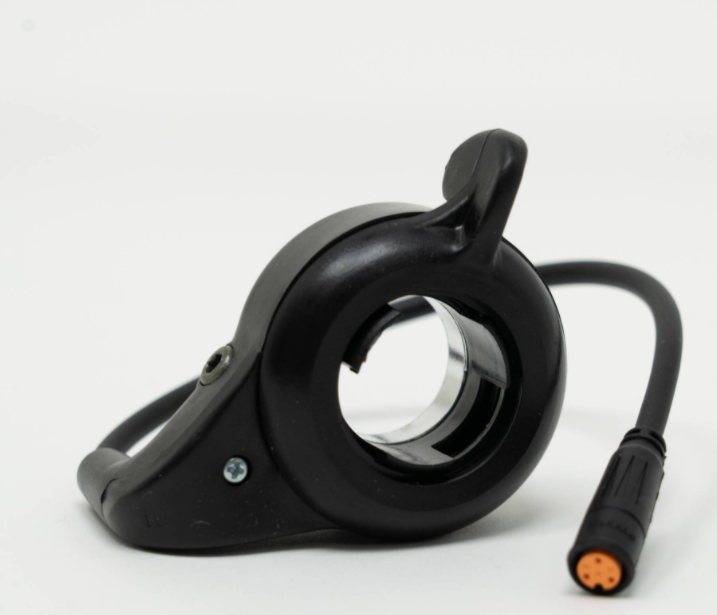 NOTE: Unfortunately, our throttles are not compatible with drop-style handlebars without the addition of a handle bob or extender bar.
Register Now
To be the first to know our next stock drop is live, don't forget to register to our waitlist here: https://www.swytchbike.com/