U-Shaped Fork Dropouts VS Thru-Axles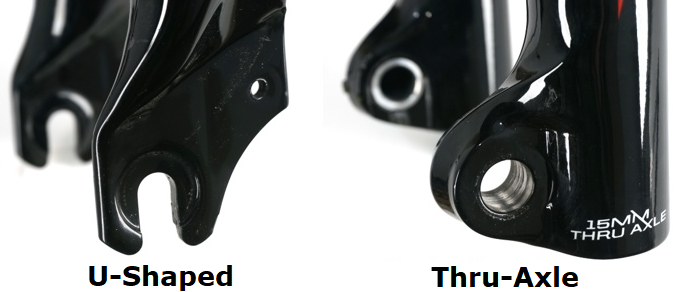 Most bicycles use U-Shaped fork dropouts and these are fully compatible with Swytch Kits.
Thru-axles are currently almost exclusively used in new high-end models of mountain bikes.
Unfortunately, thru-axles are not compatible with Swytch Kits, or any other eBike Conversion Kit currently on the market. This is due to the unique engineering challenge of safely accommodating shafts of varying lengths and diameters through the middle of a motor.
Need more assistance?
Simply get in touch with our support team who will be able to assist you.
Register Now
To be the first to know our next stock drop is live, don't forget to register to our waitlist here: https://www.swytchbike.com/
.