The Swytch kit comes with everything you need to convert your bike into a power-assisted E-Bike. For further information on what comes with the kit, please click here > What comes with the kit?
There are a variety of accessories available for purchase if you wish to add to your Swytch kit.
You can purchase any accessories at the Order Portal prior to the lock date or alternatively, feel free to contact our Customer Service by opening a Support Ticket.
Extra Power Pack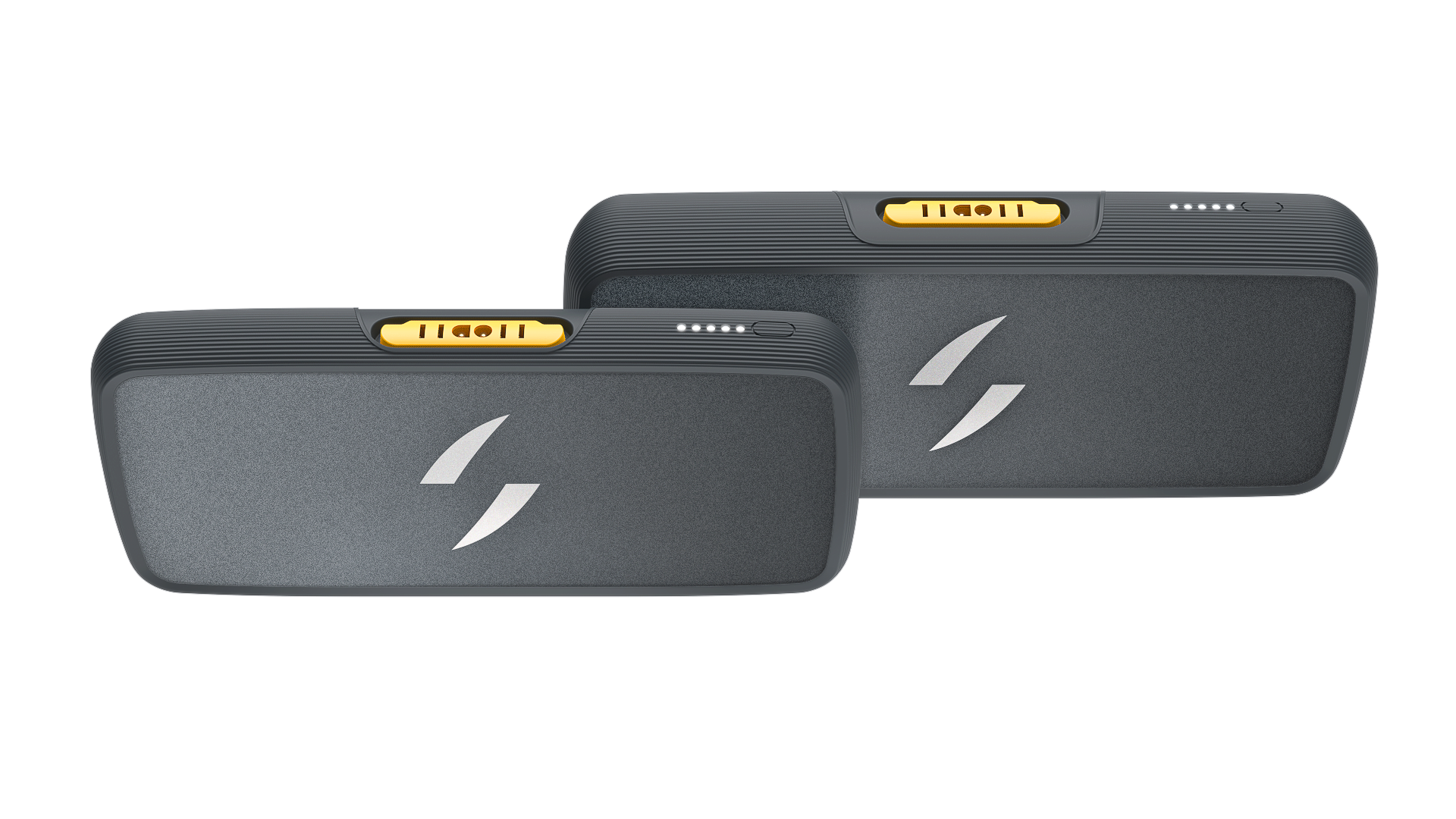 You can purchase extra Power Packs if you require a longer range.
Mounting-Position Adapters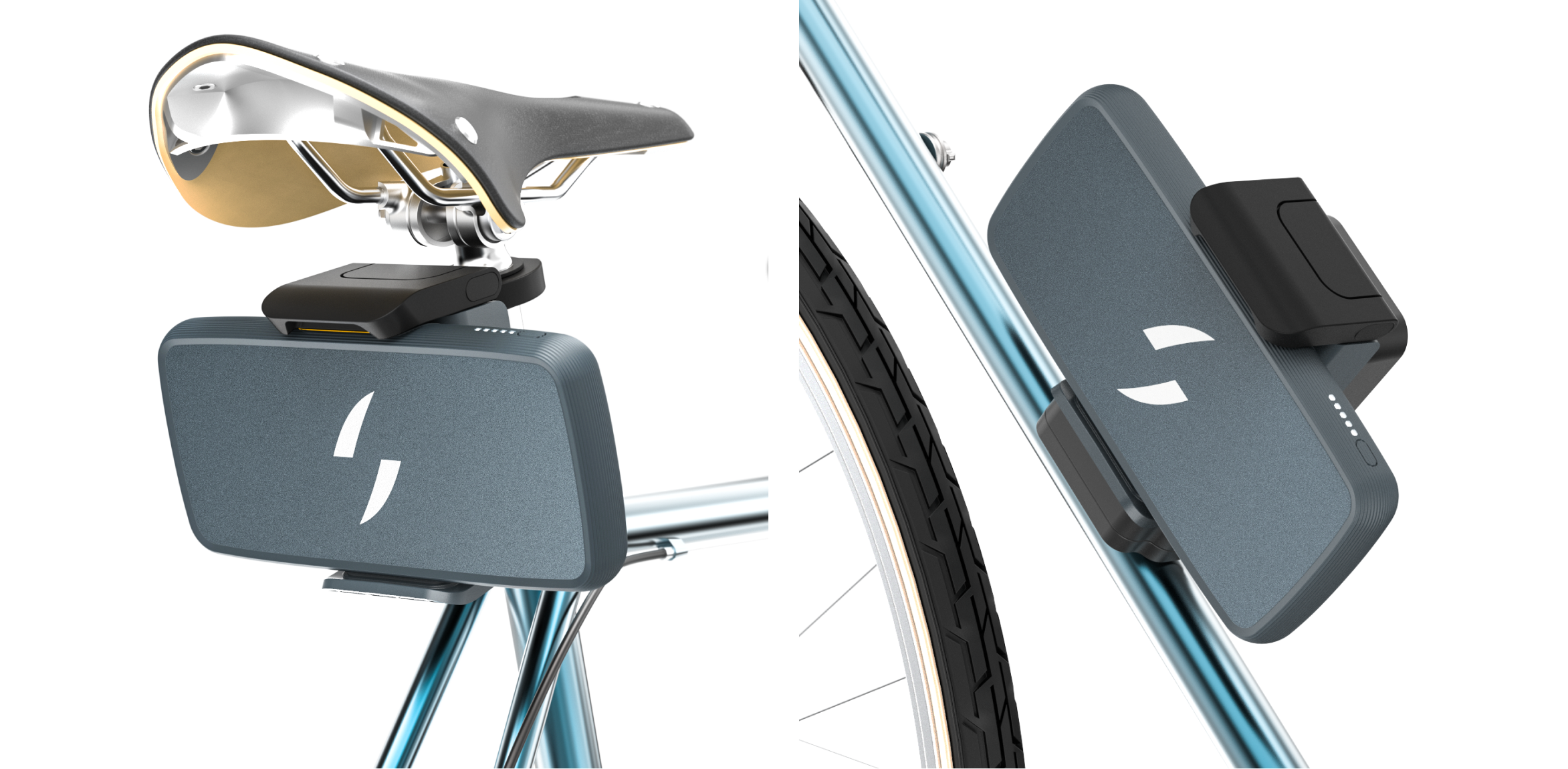 Includes the necessary hardware and cable extensions to re-position the Power Pack on your seat post or downtube.
Twist & Thumb throttle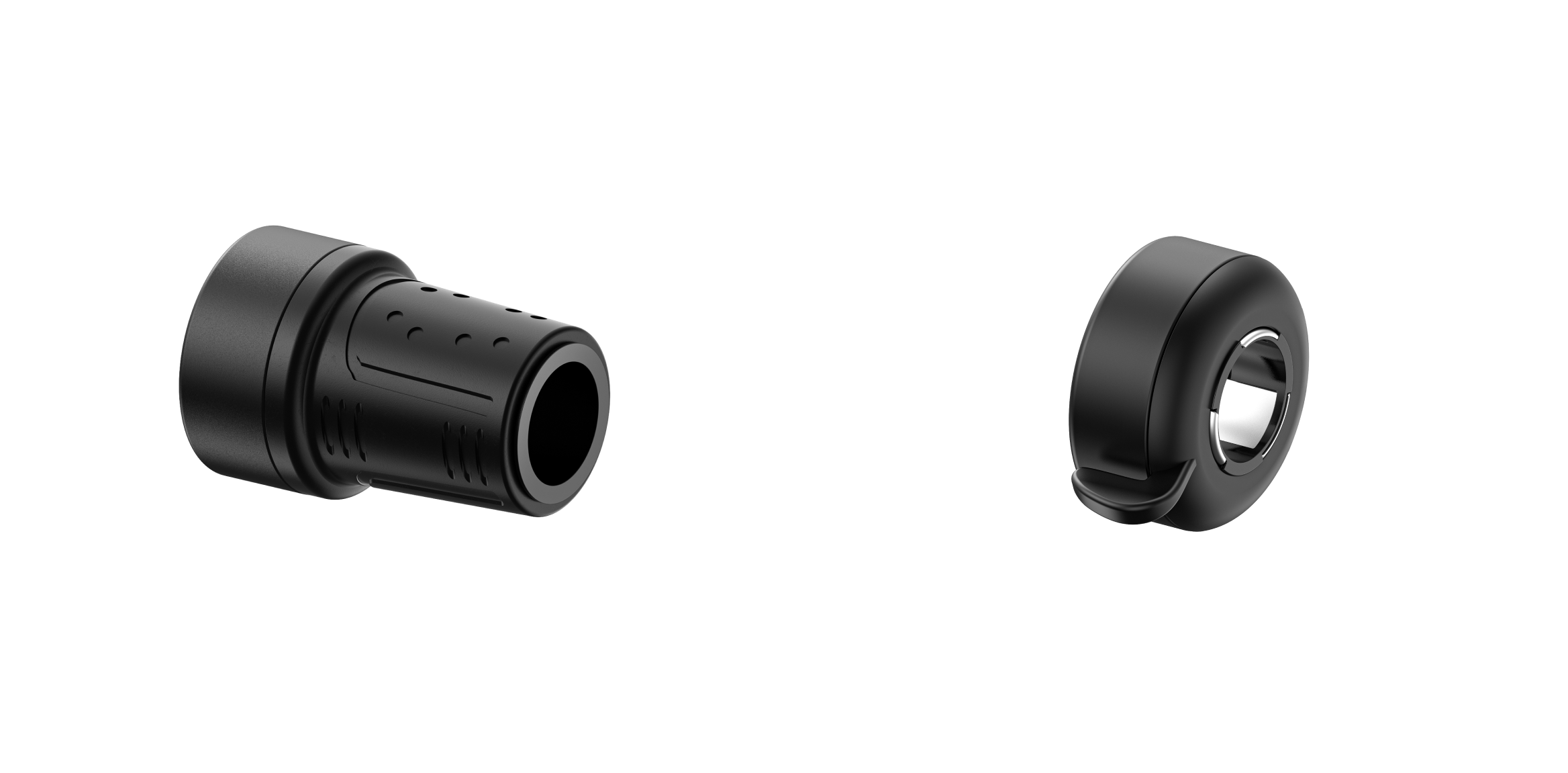 Twist and thumb throttles can be used on the Swytch kit as an add-on. It allows you to 'gun' the power without pedalling, like a motorbike, twisting or pushing the throttle to apply power. Without it, the kit is purely a pedal-assist system. In some regions, such as the UK, these should be used off-road or within private land, as they are not road-legal and as such, we always advise you to check your country's regulations.
LED Display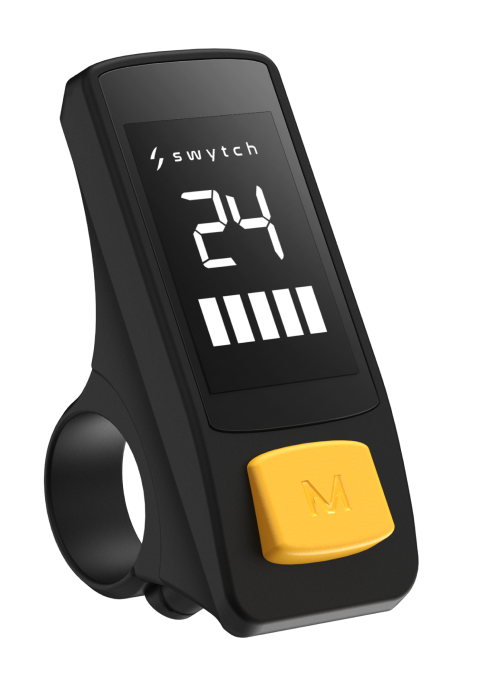 This LED display allows you to track your speed and the battery level to unlock extra power, as well as unlock extra power modes and turn the power off while riding if needed.
OLED Display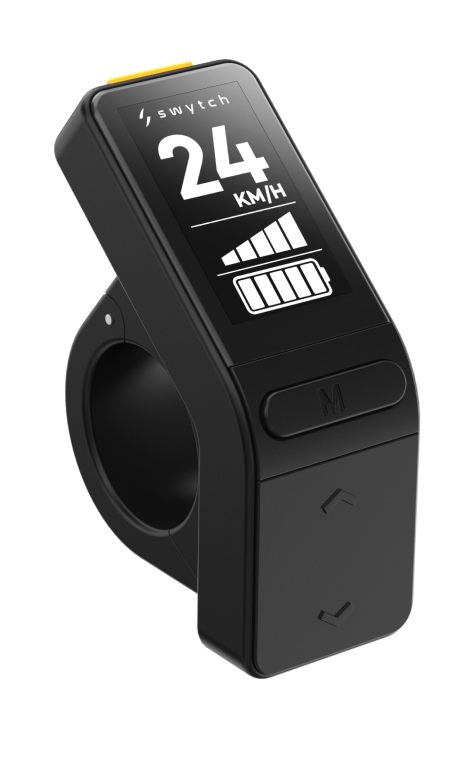 This LCD display brings you all the standard LED display features as well as information on the distance you travelled. Plus you will be able to configure the maximum speed (refer to local laws) and wheel size when swapping the wheel between bikes.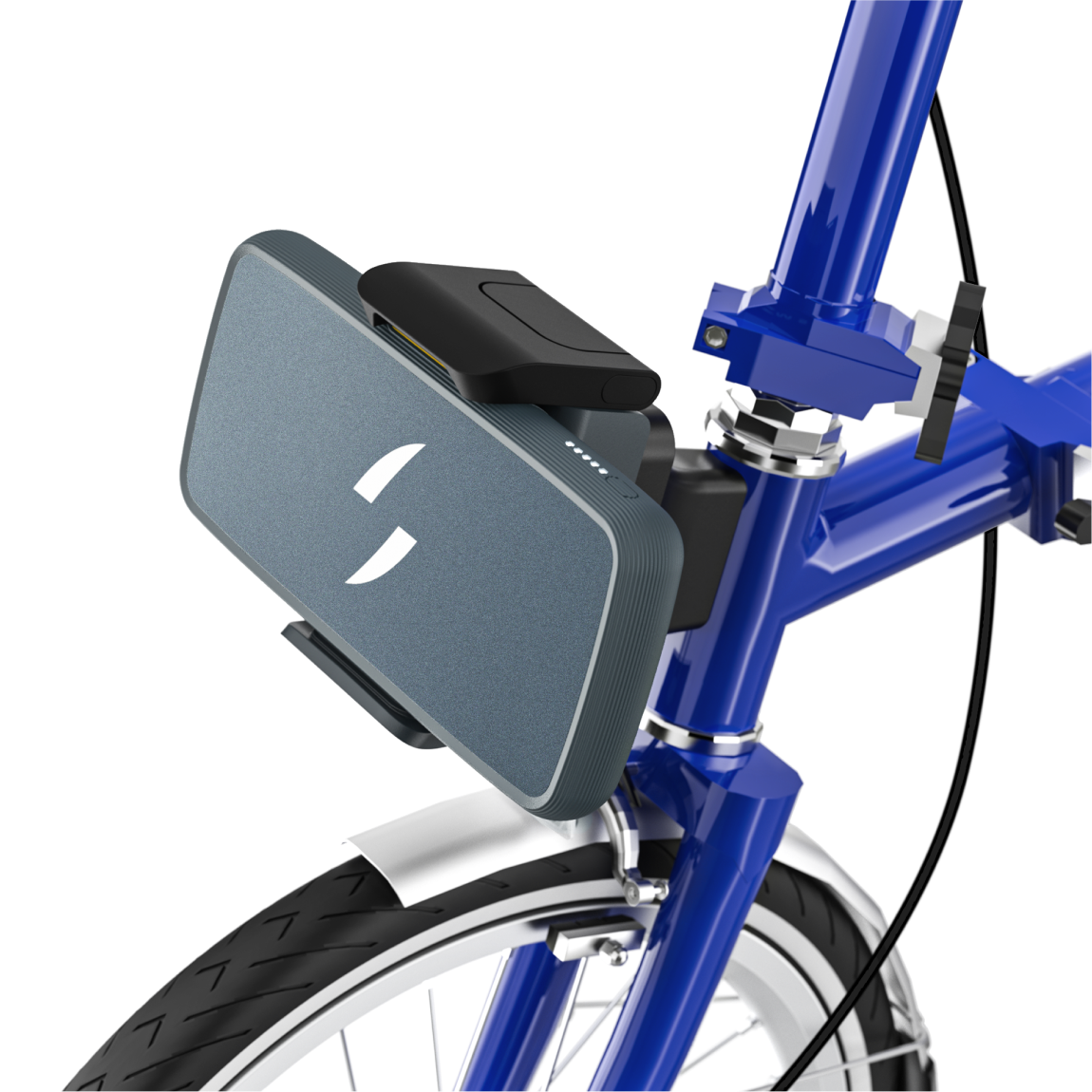 The Bro Block, fits the luggage mount of your Brompton, allowing you to place your Power Pack lower down to give a more balanced riding experience and seamless fold.
Brake sensors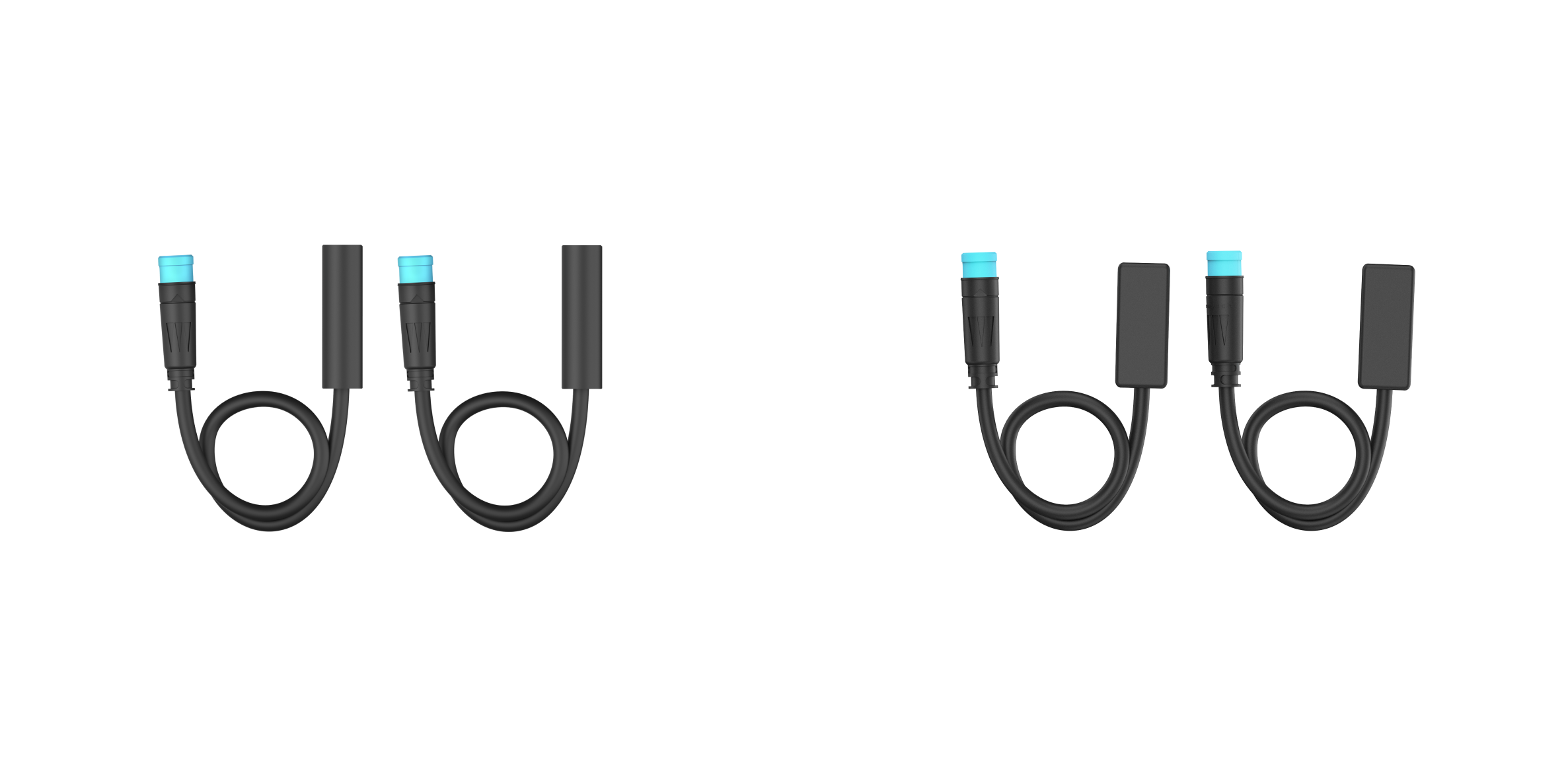 When installed, the brake sensors will make the kit cut power to the motor wheel as soon as you stop peddling. Brake sensors are not required to use the kit safely. They are recommended for use with a throttle accessory and are also handy for adventure cyclists, or if you often find yourself in slow-moving traffic. There are two types of brake sensors available inline and hydraulic, depending on which brakes you have.
Premium toolkit
The 20 pcs set comes in a professional hard case and includes:
3x Tyre Levers
5-Part Tube Repair Kit
3x Multi-Spanners
1x Chain Whip
1x Crank Arm Remover
1x Crank Tool
1x Multi-size Spoke Wrench
1x Bottom Bracket Remover
1x Freewheel Remover
1x Cross-Head Screwdriver
1x Allen Key Set
1x Long Arm Allen Key/Hex wrench (for pedal arm caps)
Torque Arm
Our kit can fit most bikes without putting high levels of strain on the forks. However, for bikes with old forks (30+ years), carbon forks, or narrow forks such as the Brompton, we do offer torque arms which are available to purchase in the Order Portal. These add strength to your forks.
Motor/PAS/accessory extension cables
For some unusual bike setups, you may require extension cables to ensure each of the kit's components can connect to the bracket/Power Pack. Our extra extension cables have the following length:
PEDAL/THROTTLE CABLE: 20cm
BRAKE CABLE: 20cm
MOTOR CABLE: 50cm
How to order?
You can easily purchase any accessories via the Order Portal or, alternatively, if you are based in the UK you can purchase them via our Webshop.
If you are based everywhere else simply get in touch with our support team who will be able to assist you.
Register Now
To be the first to know our next stock drop is live, don't forget to register to our waitlist here: https://www.swytchbike.com/